MAMBASNAKE M12 Gaming Headset Virtual 7.1-Channel Stereo Surround RGB Headset with Sound Card Chip Omnidirectional Microphone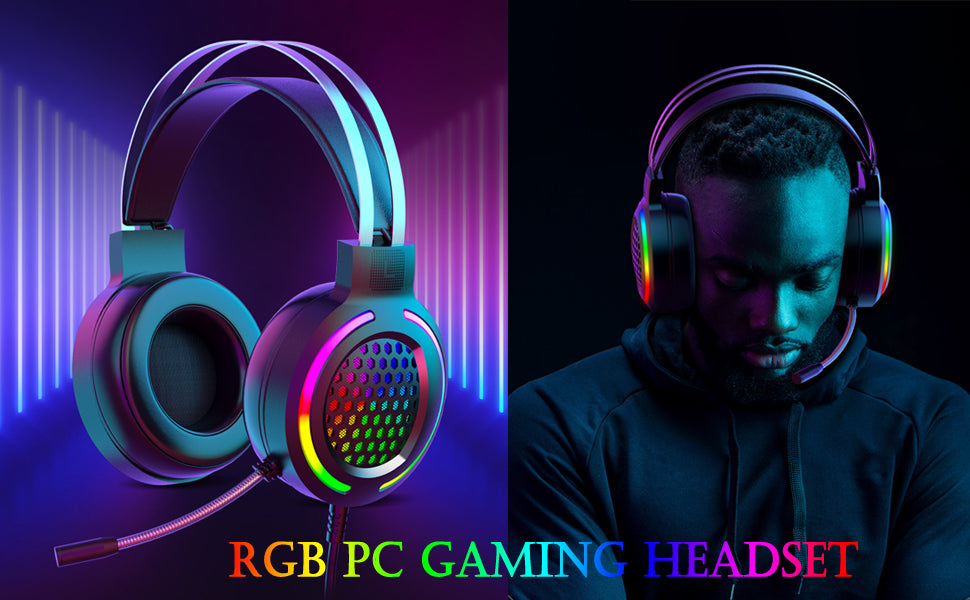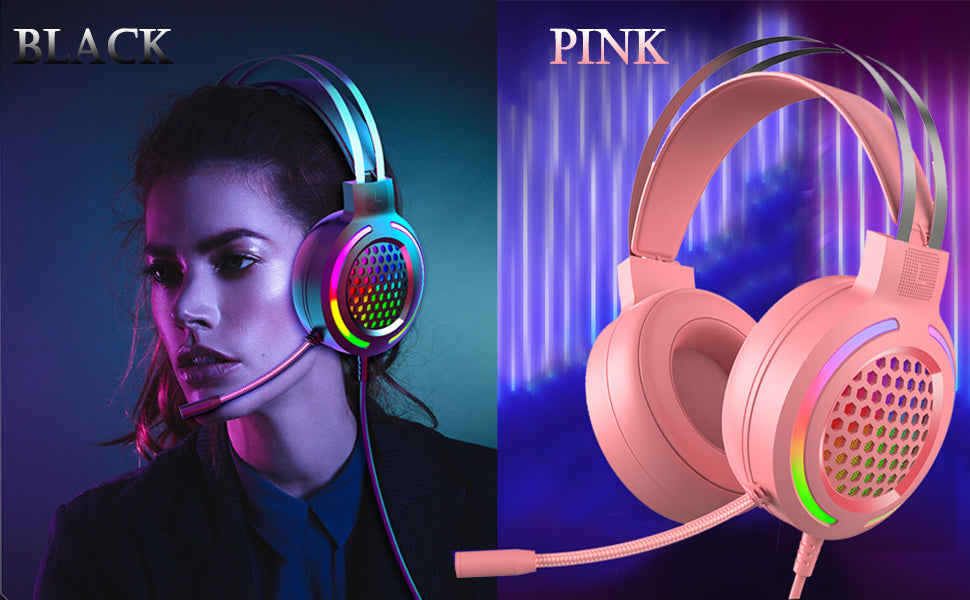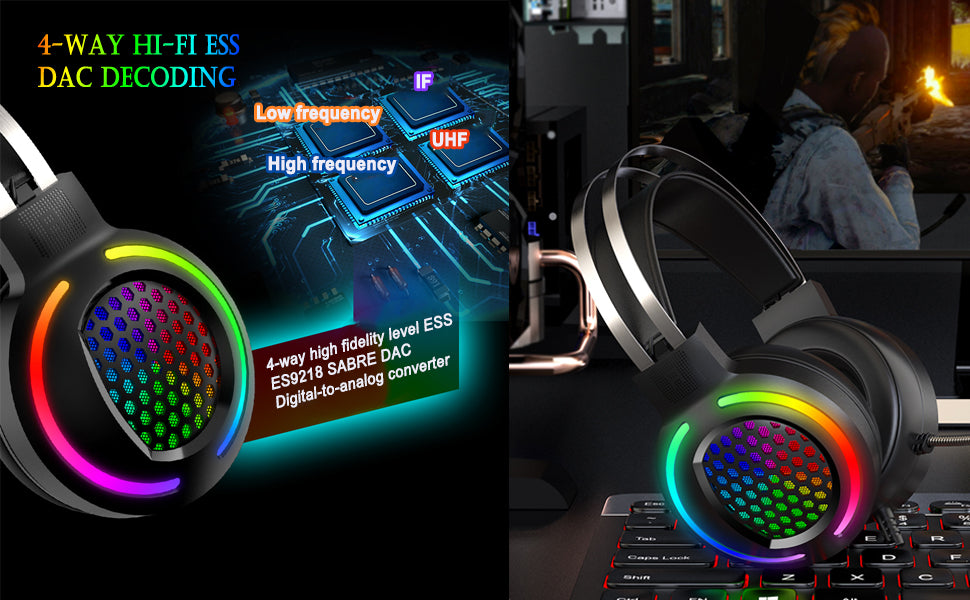 【Virtual 7.1-Channel Stereo Surround】7.1 Multi-channel surround sound effectively strengthens the player's ability to locate audio, it can better allow users to receive an indistinguishable sound field, and it is easier to distinguish the specific direction of the sound during the use of game entertainment, or music playback can better restore the sound source effect.

【ANC Active Noise Reduction】Eliminate noise interference, so that you are heard loud and clear. HIgh-density steel bar head desIgn, not only lIght and tough, but also not easy to deform and break. Plush memory foam with adjustable earcups, combined with lightweight construction, provide the comfort you need for hours of gameplay.

【16 Colors RGB Backlight】Colorful lighting effects, excellent gaming style. 16 Colors backlight modes, bringing excellent visual effects, giving you better game playing experience.

【Omnidirectional Microphone】Omni-directional long wheat design, no need to cling to the mouth, effectively attenuating environmental noise, accurate sound pickup and clearer voice.

【Easy-Access Control】 On-ear volume and mute controls let you adjust on-the-fly without pulling you away from the game. Lightweight 268 grams ,Comfortable and light when play games all day long.